2020年6月22日
Five secret introductions about the advertisement of the blog [easy-to-understand explanation for beginners]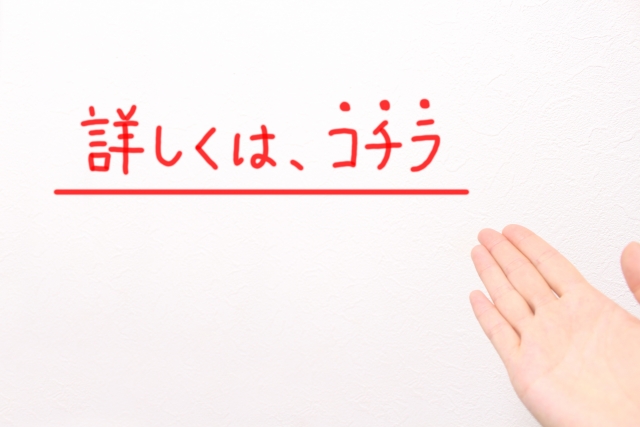 It is Kazuri of recommended life log LIFELOG (@osusume_life).
Why are bloggers such as mana blogs, sheep blogs, starfish blogs, and KYOKO who are active as top bloggers be top bloggers and have access to them?thoroughly analyzed and exposed.
It is a must-see blogger who has a blog.
Recent bloggers have good design and content of article pages, but I don't think there is much advertising.The recent site promotion method is SNS!If you show your face on Twitter, Youtube, etc., you can establish your own brand.

— Recommended Lifelog LIFELOG (@osusume_life) June 21, 2020
I want people like this to read it.
What do you have to do first to collect access?
I want to make a profit by earning the number of accesses!You who think!
First, there are things to do before you increase the number of accesses.
Settle down.
If you visit your blog more, your income won't increase.
I can assure you this.
It is different if there is some revenue in the past, but most people do not have a site together, and the link of the affiliate is difficult to push.
For example, no matter how nice your house is, if the inside is dirty, you don't want to go there again.The blog is the same.
Let's organize your blog once, assuming that you have more access.
It is good at a minimum.It is a waste of time and it is regrettable that it does not lead to profit though it visited with great pains, and it does not visit again.
Let's review the site once, assuming that the number of visits may increase at any time.
The number of accesses does not increase even if I spend money and cm

Prepare 100 blog posts
Because it is still a blog to raise profit even if it is said that it is a blog, please arrange a certain number of articles.
For example, if you go to a greengrocer and have only one vegetable, you go to a supermarket with a wide variety of vegetables, right?
It's the same.As a guide, it is recommended to prepare about 100 articles.
100 articles are really hard.
Even if I write it every day, it takes about three months.Please grow your blog to some extent.
Is the content of each article dense?
This is also often said, but the more the content of the article is a thin article, the more the user will not visit again.
The article that is read the most is an article that the user who visited sympathizes and is impressed.
Please check the content of the article again.
If you have little information, add it.As for the number of characters, please use 3000 to 10000 characters as a guide.
Please add not only the text but also the photograph that you can understand the contents of the article.
When I'm finally ready to go this far, I'd like to move on to the advertising method that top bloggers are doing.
Where is the best search engine for promoting blogs?

In the case of Japan, a considerable number of people use google or YAHOO search engines.In addition, since yahoo search engine uses the search engine of GOOGLE, it is sufficient to be conscious only of the search engine of GOOGLE.
Although it is a supplement, there is a case where the ranking becomes slightly when it is Yahoo and GOOGLE, but the ranking is not greatly different.
Aim to be higher on google search engines
Where should SNS focus on its power?Tell me

First of all, the above table is the material examined when thoroughly analyzing "starfish blog" before.
SNS uses the following
The result had changed when I examined it a little while ago.
Click here for more SNS
Ikehaya-san and KYOKO advertise their blogs on TickTok.
I was surprised that there was KYOKO-san on Pinterest.
The reason is that the person in question was advertising not to publish.
In this way, the top display of GOOGLE's search engine and attracting customers from SNS are the main.
I think that my recommendation is to attract the visitor of the blog from note.
The reason is that the person who wrote in note even with the same title as the blog appears in the top because the note domain is strong.
What are the best tips for advertising on SNS?
Mana blog said, Youtube does not gather so many people?It seems to have thought.
However, when I actually tried it, there was quite a response, and now I show up and it became famous in the blogger world.
So, first of all, I think it's best to try.
You need a condition to earn money on Youtube.First of all, it might be good to try to raise a few videos.
Also, as a supplement, did you know that Youtube and Twitter are also displayed on GOOGLE search engines?
So there are a lot of people who run as a set with a blog.

Please advertise Twitter, YOUTUBE, and blogs with these sets
This is the strongest way of promoting a blog I think!

I'll explain the strongest way I think about blogging.
First of all, it is necessary to make people recognize it even if it is said that it is a blog management.
point1.Let's show our true face with a picture.
I don't know who's running it.Maybe you'll be worried about you just by taking pictures and come to your blog every day.
Also, can you really trust the blog that the person wrote?is important.
So, first of all, let's make a brand with ourselves with a real face.
point2.Shorten domain name and URL
Some of you may know that the domain name and URL are shorter in the top display of GOOGLE.
If the number of accesses seems to be small, let's change the URL name.
point3. Let's advertise to SNS as soon as you write a blog post
Post all at once on Twitter, note, and Facebook.
If you're interested, someone will come to see it.
point4. If you accumulate more than 100 articles, you may spend money to advertise
To some extent, the article has accumulated, and I think that it is good to spend money and advertise it when the recognition comes out and the income increases further.
Sometimes I see blogger's ads on Youtube ads, google adsense, etc.
It is not understood if it does not try this area because it does not know whether the user will continue to visit even if it is a cm to be careful.
On Facebook, you can advertise by yourself, and you can advertise even from a few hundred yen.
point5. Finally, youtube video shooting
If it is displayed even in the GOOGLE search engine, it will still be a video post on Youtube.
Recently, there is a hand called the radio only of the voice, too.
Because it was written that it makes tens of thousands of yen a month in the book of the side job and the radio, it is recommended to do Youtube and the radio.
Summary
As far as I can see at the moment, I thought of a way to advertise hard.
Because the person who has become a top blogger is desperate, it is not necessary to advertise it to the video and SNS every day.
Revenue has become a recognition, so there are places like winning what you did first.
After that, there is a mass production of the page, but I do not recommend it because I am tired here, and who sees only one page of pera site?
In order to earn money in the blog, the content of the article is also necessary, but advertising is also important.
I think that it exceeds one million yen a month only if these are combined.
Everyone, let's do our best!